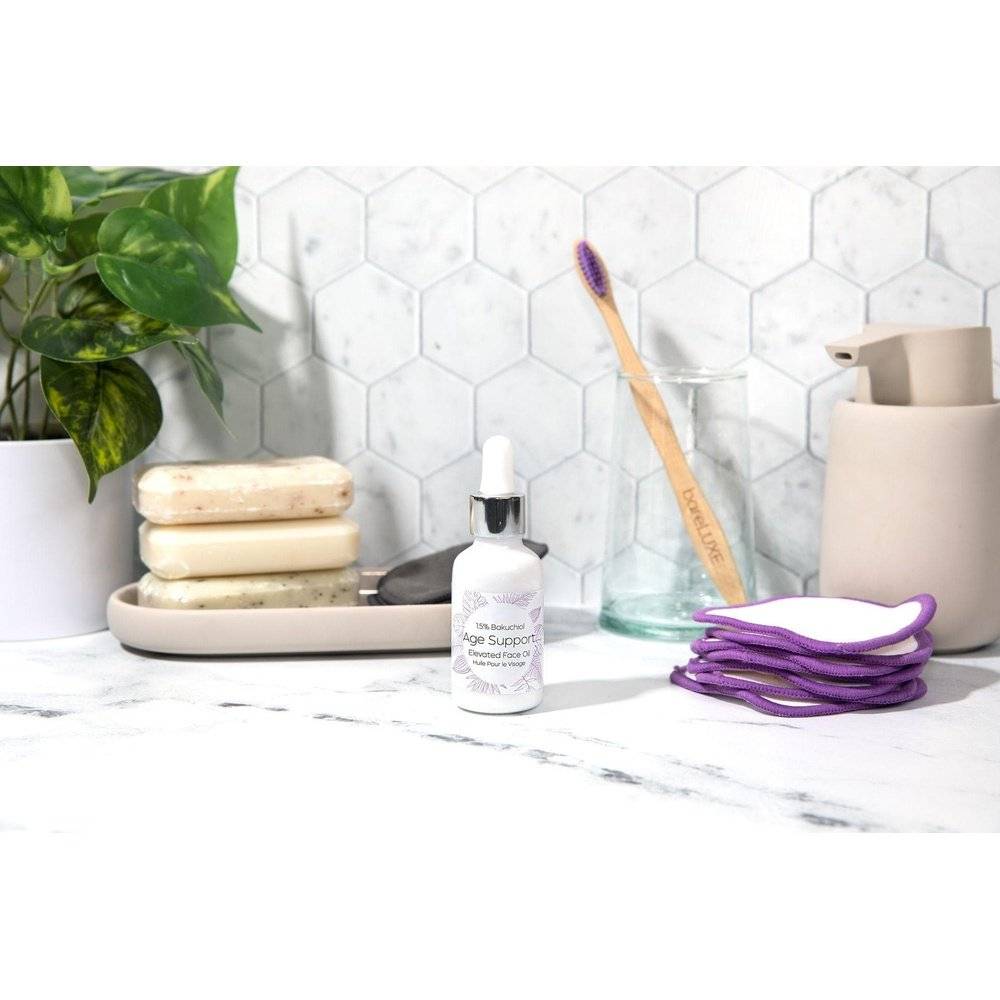 Zero Waste Green Beauty Kit
This zero waste kit serves as the perfect introduction to your environmentally-friendly beauty regimen.
Sale price
$16.00
Regular price
$26.00

Recovers the equivalent of 160 bottles of ocean-bound plastic
Plastic is cleaned from rivers and shorelines, providing income to local waste pickers. You can track your impact after purchase.

Kickstart your eco-friendly beauty journey with our Zero Waste Beauty Kit.
Our zero waste kit is the ideal starting point for your low-plastic beauty routine.
This green beauty starter kit arrives in a cosmetic bag crafted from vegan, sustainable cork material, making it an excellent gift for yourself or your environmentally conscious loved ones.
The kit features:
Sustainable Cork Cosmetics Bag
7 Large Cotton-Bamboo Reusable Face Pads
3 Ultra-Soft Eye Makeup Remover Pads
Mesh Laundry Wash Bag
Spa-Quality Head Band
Gentle Exfoliating Natural Konjac Sponge
Bamboo Toothbrush
Embrace a sustainable lifestyle with our zero waste beauty kit and embark on a greener beauty journey today.
Adding a zero waste kit to your beauty routine is simple, easy and fun. However the term zero waste isn't actually true - there's always waste. When building a sustainable replacement for single-use and plastic objects, the materials chosen matter most. Because eventually everything becomes waste. That's why zero waste kits need to be designed with the end of life cycle disposal in mind.
Cork is a sustainable resource that is both renewable and biodegradable. The cork oak tree (Quercus Suber) is unique in that its thick bark can be stripped off every decade to extract the cork without damaging the trees, which live 170 to 250 years. Once harvested, the cork tree begins to absorb 3-5 times more CO2. Cork trees in Portugal alone help offset 10 million tons of carbon every year. Cork trees are also important producers of oxygen. Cork forests, or 'montados' in Portuguese, are home to at least 135 plant species and 42 bird species. These forests are the most biodiverse in the Mediterranean and Europe. They are also a vital source of agricultural and rural employment.
Bamboo is not a tree. It is a fast-growing grass (up to 3 feet per day!) that is often planted to prevent soil erosion. It absorbs up to 12 tons of carbon dioxide per hectare and produces 30% more oxygen than any comparably sized hardwood forest. Bamboo can be selectively harvested annually and it naturally regenerates without replanting. Bamboo growth requires no pesticides or fertilizers. If everyone switched to bamboo toothbrushes, more than one billion plastic toothbrushes would be saved from the landfill in North America *per year*.
Adapting and using sustainable skincare packaging is one of the major ways that zero waste skincare brands can impact the clean beauty movement. Reusable bags made from sustainable, eco-friendly materials like cork are just the beginning! One of the major bamboo toothbrush benefits is that they are a biodegradable alternative to plastic toothbrushes. An easy way to start or enhance your zero waste lifestyle. Read more zero waste beauty tips to learn easy steps to starting your sustainable beauty routine now.
We discuss bamboo toothbrushes more in our blog post. The bristles are usually nylon, which is plastic. All the "fully biodegradable" versions we have tested fall apart completely after less than a week of use - the downstream/unintended consequences of having to replace a toothbrush weekly would be untenable (humans already throw out 3.5 billion plastic toothbrushes per year). We are on the lookout for better options, but for now this seems best overall.

Depending on the size of your green beauty order, your package will arrive in either a fully biodegradable bubble-padded mailing envelope or a FSC Certified, custom recyclable box made from 100% post-consumer recycled materials.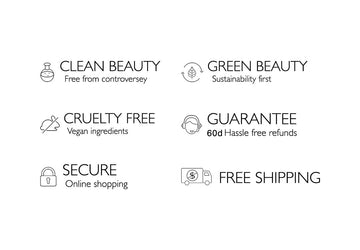 Safe Ingredients. Secure shopping.
60 Day Money-Back Guarantee
Zero Waste Green Beauty Kit
Sale price
$16.00
Regular price
$26.00
A great product
So far I have only used the cleansing pads. But they are soft and have a nice thickness to them. I appreciate the high quality, as with everything I have purchased with this brand!
Best Birthday Surprise
Woke up to my Green Beauty Kit on my doorstep for my Birthday 😉!! Very Thrilled and Thankful.
I had a whole new level of appreciation as I started using my kit. It was thoughtfully put together from the makeup headband to the wooden toothbrush.
Everything about the kit says get ready for facial pampering.
....and I cannot emphasize enough how satisfying it is to contribute to planet preservation by using Green Products.
Cute!
I've had this for a while and the reusable makeup sponges are really holding up. Also the bamboo toothbrush, the bristles are *very* soft but they don't fall out.
Zero Waste Equals High Quality
This is an amazing green beauty kit. Chock full of reusable or sustainable products, it's sure to please the "greenest" person out there.
Lyn
I really like this product, the reusable makeup remover, and I'm able to wash it in the reusable bag! Trying the sponge. My make up is now in one bag! And it's all Environmentally friendly! Love it, thank you!
great gift
cute colors. bought this for a friend's birthday and she loved it. thanks.
Good quality and environmentally friendly
I love this kit. It's high quality and gives me the peace of mind that I'm not just throwing away more plastic. I love the toothbrush and face pads.