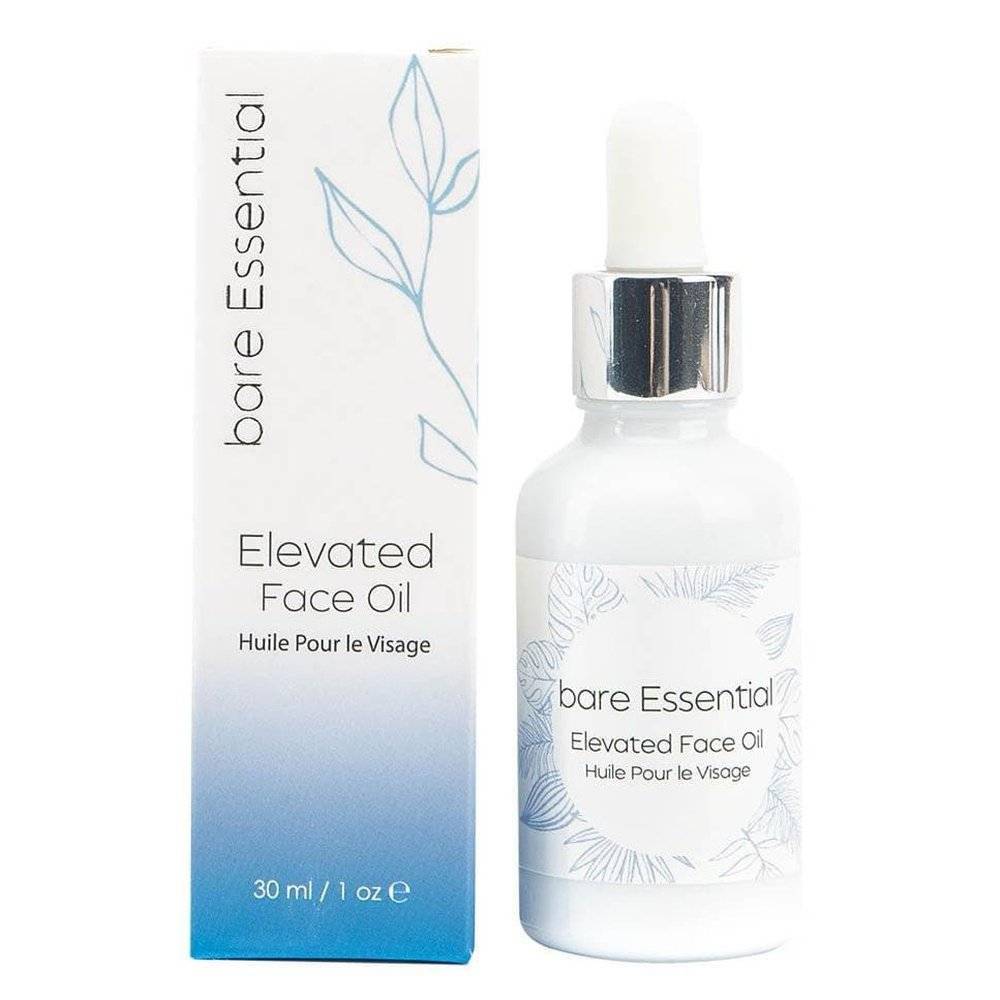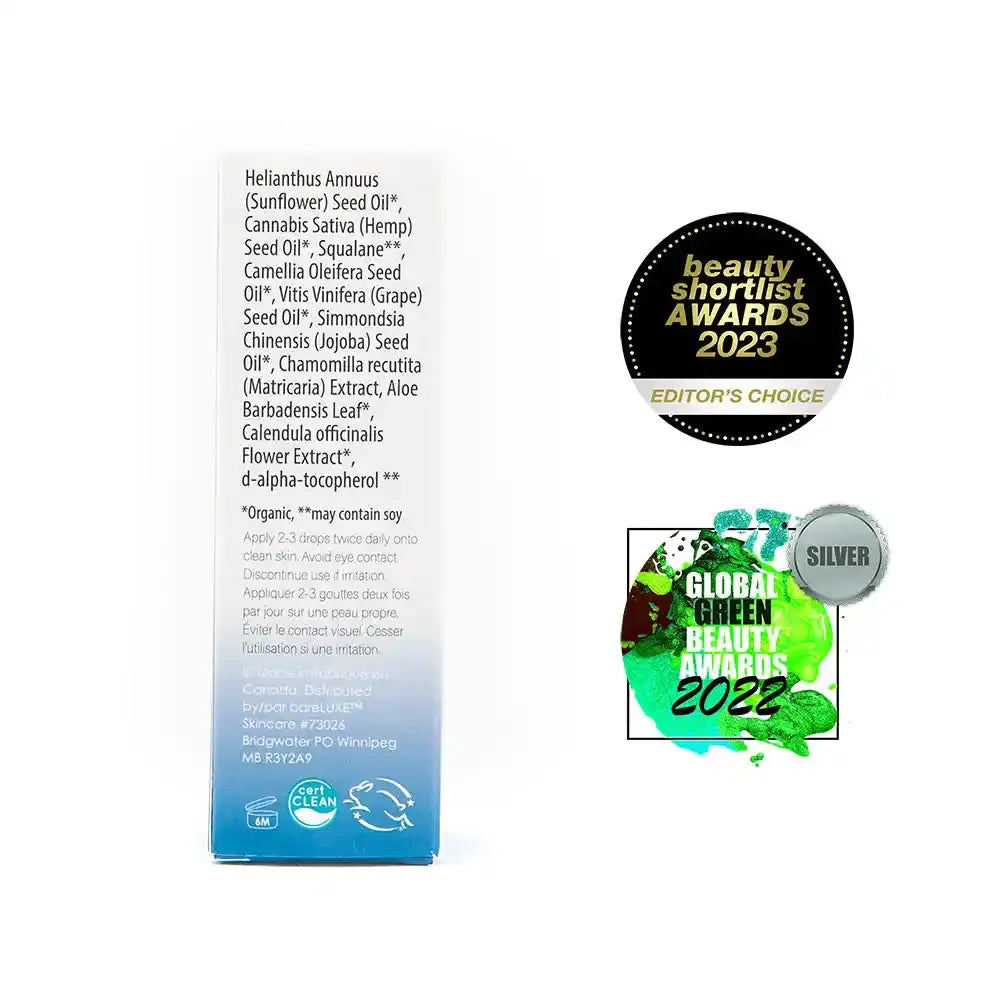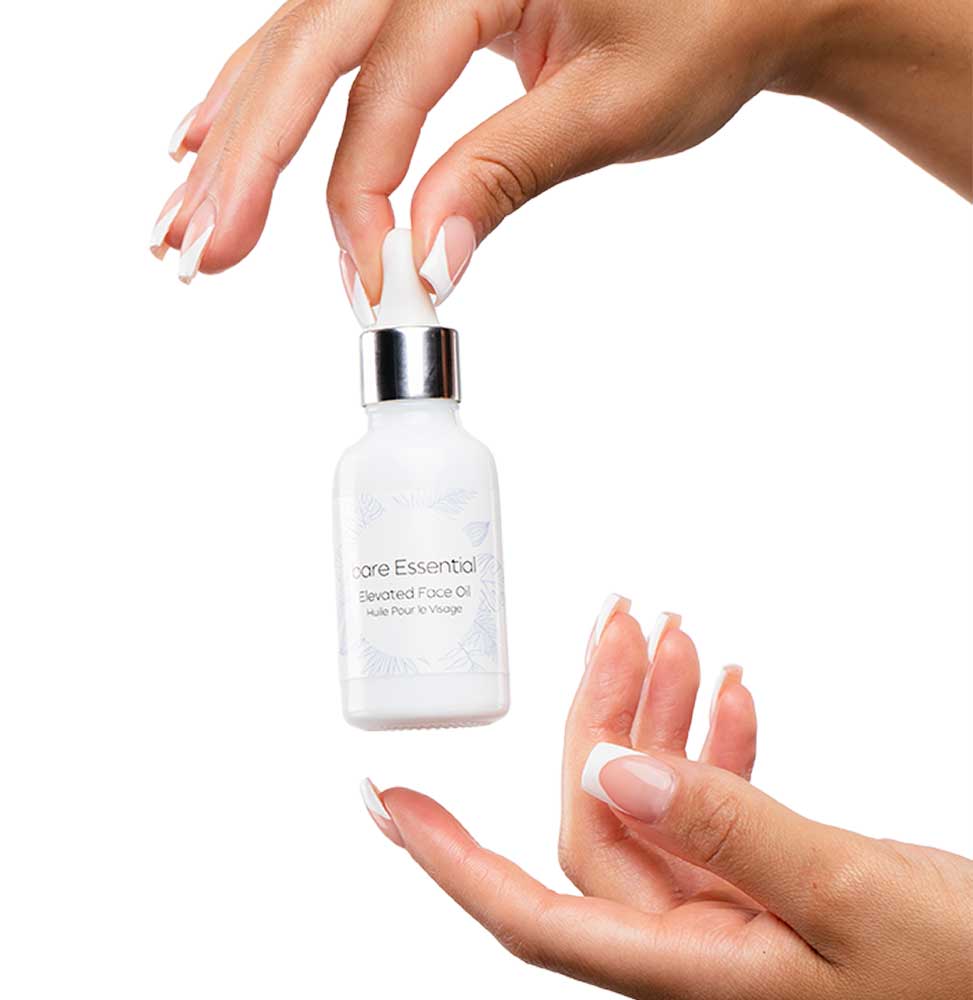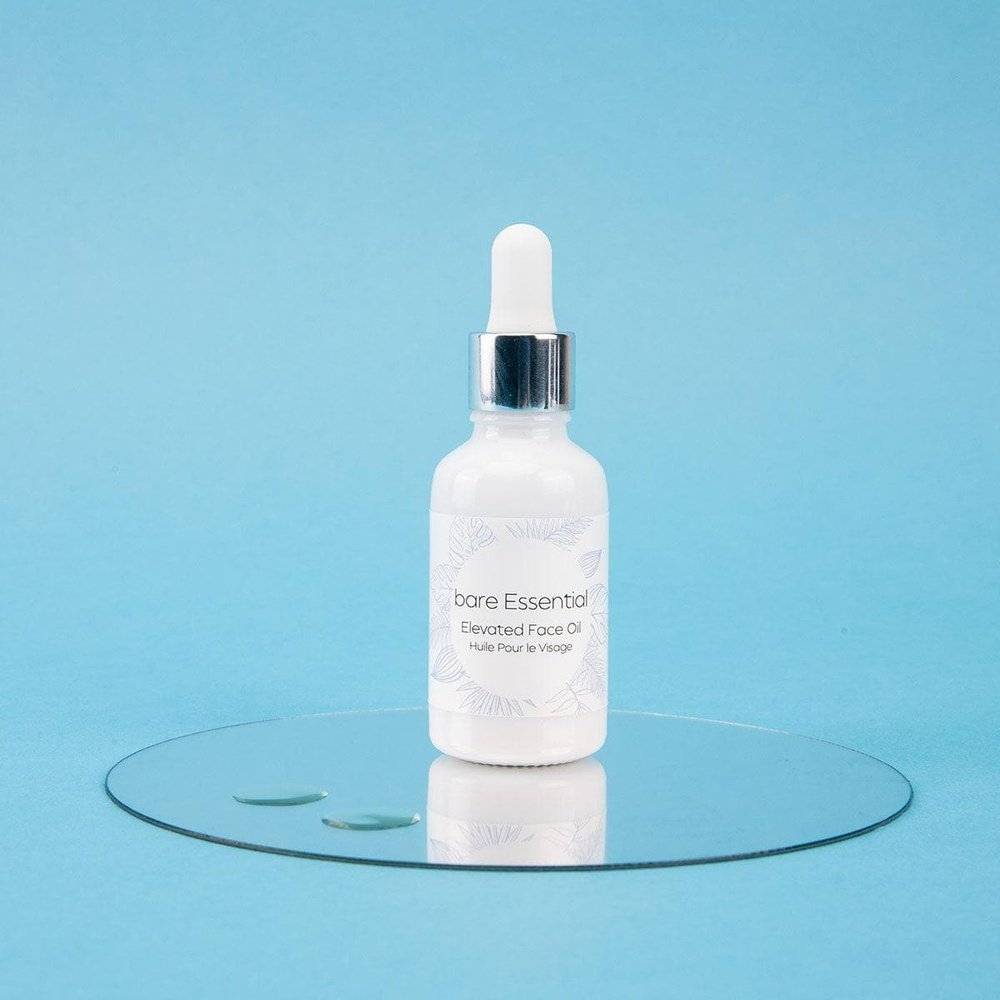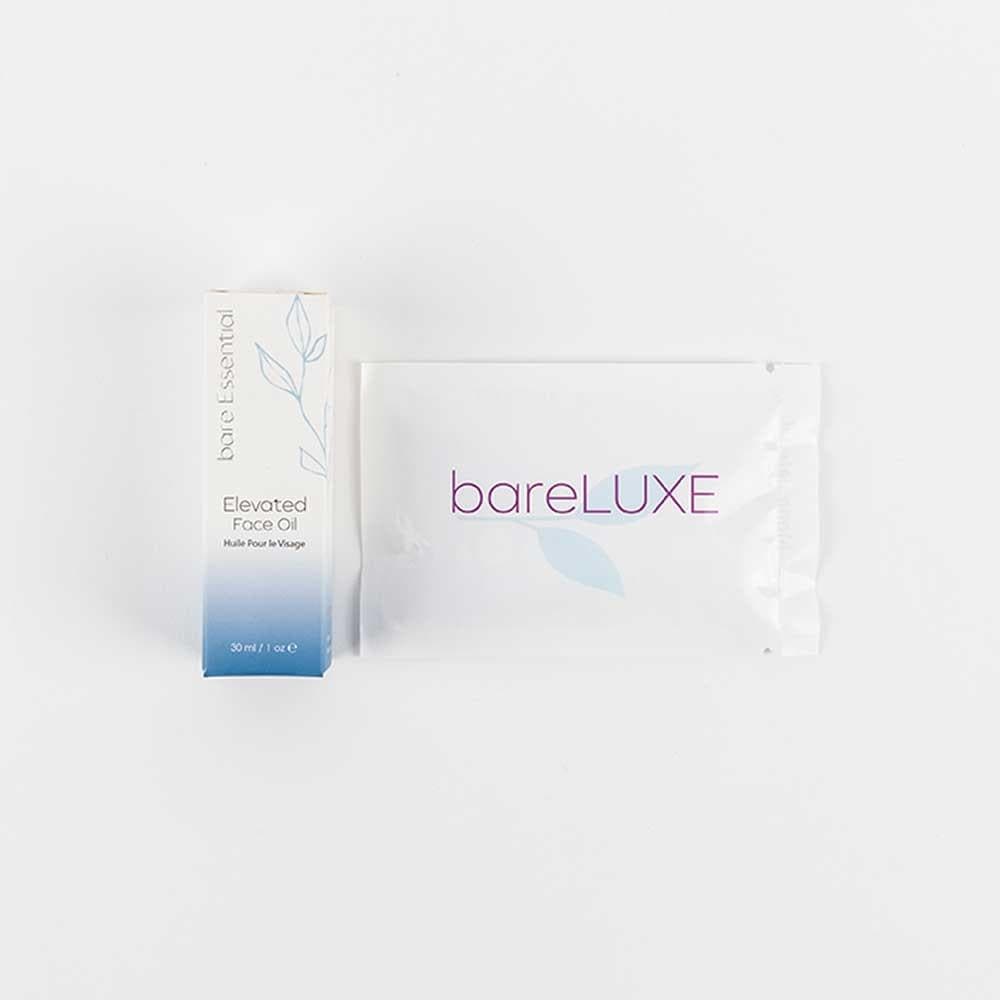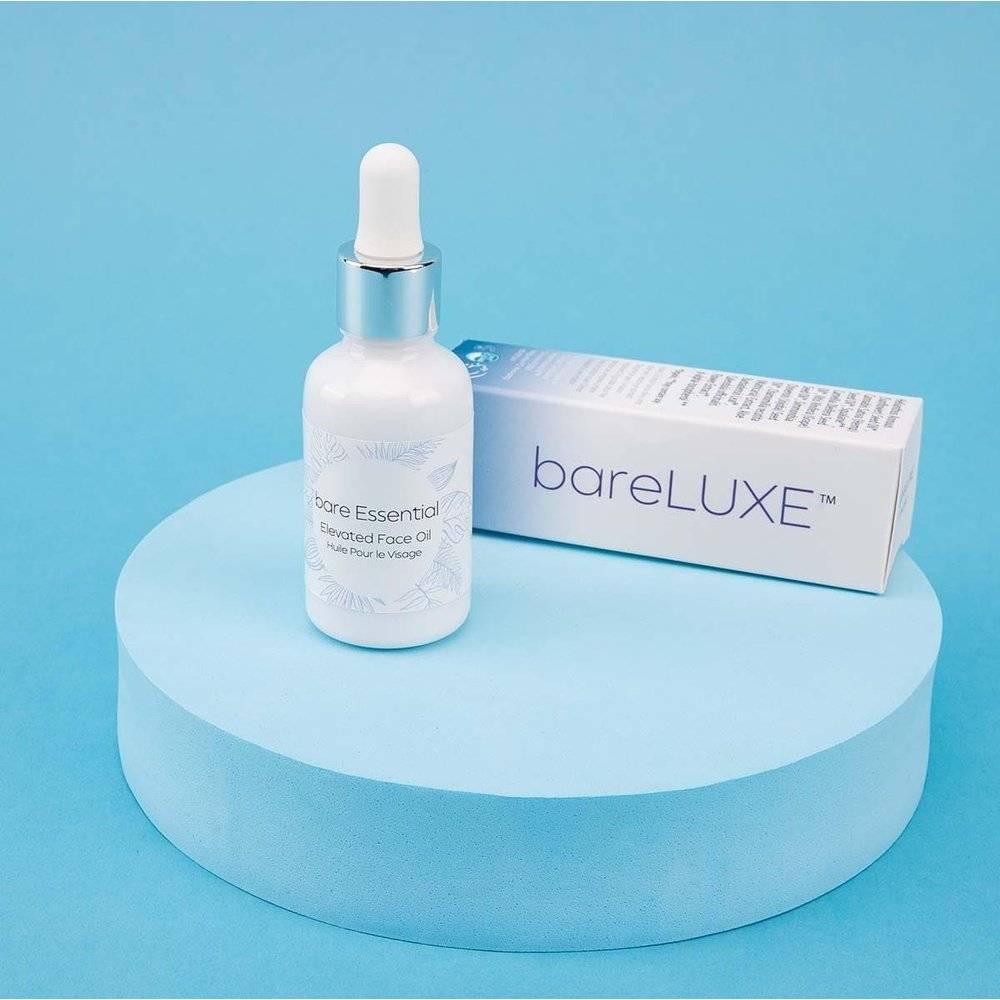 bare Essential Elevated Barrier Oil
Help your skin take a break from intense routines and support it with our skin barrier serum. Your face will feel calmed, rested and relieved.
Sale price
$28.00
Regular price
$36.00

Recovers the equivalent of 160 bottles of ocean-bound plastic
Plastic is cleaned from rivers and shorelines, providing income to local waste pickers. You can track your impact after purchase.

Introducing a barrier repair serum for sensitive skin.
bare Essential Elevated Barrier Oil is specifically crafted for those seeking gentle, calming, and soothing oils and botanicals to fortify their skin barrier.
This non-greasy, lightweight barrier repair oil serum absorbs rapidly. Free from fragrance and essential oils, it is dermatologist-tested, hypoallergenic, and non-irritating.
Our skin barrier oil is founded on a nourishing blend of camellia and jojoba oils, enriched with plant-derived squalane and herbal extracts like aloe, calendula, and chamomile. These ingredients are highly compatible, effective, and well-tolerated for calming and soothing the skin.
Soothes and calms sensitive skin
Replenishes moisture and supports your natural skin barrier healing process
Leaves skin feeling velvety soft and more radiant
Suitable for all skin types, including stressed and irritable skin
Discover the gentle, soothing, and calming moisturization that our barrier repair serum offers for your delicate skin.
Product made in Canada. Ships to Canada and USA.  
Helianthus annuus (Sunflower) Seed Oil*, Cannabis sativa (Hemp) Seed Oil*, Squalane**, Camellia oleifera Seed Oil*, Vitis vinifera (Grape) Seed Oil*, Simmondsia chinensis (Jojoba) Seed Oil*, Chamomilla recutita (Matricaria) Extract, Aloe barbadensis Leaf*, Calendula officinalis Flower Extract*, d-alpha-tocopherol, *organic
*organic; **may contain soy
Strictly free from any scenting agents
Dermatologist tested. Hypoallergenic. Non irritating.
Details: Repeated patch testing was performed on 50 people over a 6 week period. There were 25 people with sensitive skin and 25 people with mixed skin types. Results showed that this product was not a primary irritant or skin sensitizer in the people who were tested.
*if you have hypersensitive skin, proper patch testing is recommended as a reaction can occur with any ingredient, no matter how gentle. Ingredient list may change. Always refer to packaging details for most up-to-date listing.
bareLUXE Elevated Face Oils all start with one of our proprietary CoreComplex™ Carrier Oil Blends as a nourishing base. They are elevated into effective and powerful oil serums with high-performance active botanicals and oil-soluble active ingredients.
bare Essential Elevated Face Oil
CoreComplex™ bare Essential Blend: Organic Oils of Camellia, Grapeseed, Hempseed, Jojoba, Squalane (plant), Sunflower.
Performance Botanicals:
Organic Extracts of Calendula, Aloe, and Chamomile: each known for their calming, skin-soothing properties and longstanding, extensive use throughout history and the skincare industry.
Bisabolol: supports the healing process and helps shield skin from daily stress. Naturally extracted from sustainably harvested bark of the Candeia tree.
Apply 2-3 drops and massage over your face and neck area two times a day. If you use other products, face oil should be the last one applied.
Read our face oil user guide for more details.
Cautions and Disclaimer: Review ingredients prior to use. Do not use in case of ingredient allergy or known hypersensitivity. Consult a physician prior to using especially if you have nut or other allergies. Do not apply to broken skin or open wounds. Stop use if irritation occurs. External use only. Avoid contact with eyes. Keep out of reach of children. Store in original packaging, in a dry and cool place, away from direct sunlight. Products and statements have not been evaluated by regulatory authorities. This product is not intended to diagnose, treat, cure, or prevent any disease and has not been tested for safety. We encourage all customers to consult a health care professional prior to using any new products.
bareLUXE is an anti-plastic activist brand. While we'd love to be 100% plastic-free, using plastic responsibly is also very important. We are committed to integrating novel materials and sustainable alternatives to traditional plastic whenever able.
Our Elevated Face Oil Serums are packaged in recyclable glass vials.
bareLUXE's product refill program is an important way to decrease overall impact because, even though the refill packets are plastic, the 4 key requirements for a sustainable refill program are met.
Depending on the size of your order, your package will arrive in either a fully biodegradable bubble-padded mailing envelope or a FSC Certified, custom recyclable box made from 100% post-consumer recycled materials.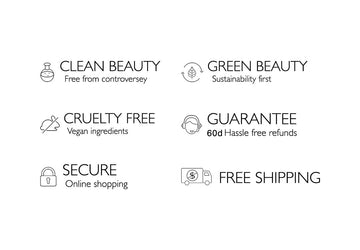 Safe Ingredients. Secure shopping.
60 Day Money-Back Guarantee
How Did bareLUXE Build the Most Soothing Barrier Oil Around?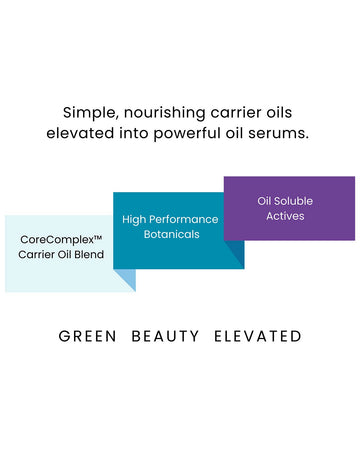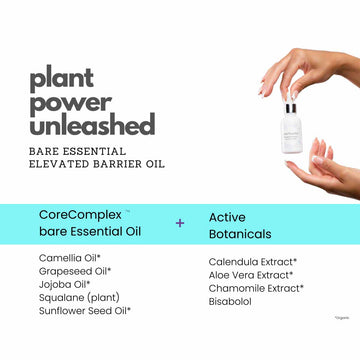 Strong floral scent is very off-putting. When I apply I notice my hands being glittery afterwards which isn't something that happens when I use other oils. So they must add something that does that. Been using about a week but my skin doesn't love it as much as it did the Peach & Lily pure beam oil. Mostly likely won't repurchase because of the smell alone.
Brighter, glowing even toned skin.
This really does deliver gorgeous, glowing skin. It will get rid of dark spots, even out skin tone all while plumping and hydrating the skin leaving it incredibly soft and smooth.
This has a light scent that I find relaxing. I like to add it to my nighttime routine. Thats when I add a  little extra hydration.
Sometimes I pat it into my skin at the end of my routine and other times I add two drops to my moisturizer depending on how I feel. When I wake up the next morning I am left with a glowing youthful complexion.
Gentle and luxurious
I have very sensitive skin so I have to add new things very slowly to my routine. I'm happy to say that the essential elevated face oil has made the cut! I never had any kind of break out or eczema flare up while introducing this product. In fact, some areas I was having trouble with (breakouts) have since calmed down.
The oil itself took a little getting used to since I've never used one before. Eventually I just started putting a drop directly onto each cheek and rubbing it in that way. I felt like I was losing some product when I put it on my hands first. Also, I live in a very dry climate so I haven't had any issues with it being too oily. In the morning when I wash my face, my skin feels so soft.
Overall, I really like this skin oil, it feels so luxurious to wake up to totally hydrated skin. I use two drops at night a few times a week. It's a gentle and luxurious addition to my routine.
Beautiful oil
So happy I found this beautiful oil for my sometimes inflamed skin. Absorbs well and leaves a lovely glow on my face.
Will be ordering again!
Wow thanks
I have really sensitive skin and this doesn't trigger any issues. Love how soft my skin feels.
Awesome
This is such a great face oil. No irritation, no breakouts, no greasy feelings. Left my skin smooth and refreshed.
Game changer!
I can literally feel my skin HEALING when I apply this oil on my combo sensitive skin. It's a wonderful product. It is not greasy at all! I love how quickly it absorbs. It's been a game changer for me!
healthy skin
I've been using this facial oil over the holidays and have seen such improvement around my cheeks and forehead. my skin type is dry sensitive and this oil is packed with rich ingredients my skin is definitely loving.
I love this product!
This product is fantastic! I have sensitive skin, and the Elevated Face Oil is just perfect for me. It helps my skin feels calm & healthy. I like that it has organic extracts and Vitamin E. I apply it twice a day, and it helps my skin feels hydrated, especially with wearing a mask for over 8- 10 hours every day. I cannot wait to try the soap & cleansers.
Thank you for promoting plant-based skincare and for being environment-friendly!
bareLUXE SkinCare💦Bare Essentials Elevated Face Oil
🧴I won this beautiful oil in a giveaway, which was awesome because I probably wouldn't have gotten to try it otherwise. I don't use many face oils but if I do I try to get more affordable options.
This oil surprised me, I see why it's more of a luxury oil because it's quality is superb. I love using this around my eyes under my eye cream and on my neck wrinkle lines, helps smooth things out. This is a gorgeous oil, I like it a lot.
The only slightly negative thing I can see is the dropper hole size is so large that a lot of product seeps out of the dropper as I'm trying to put the cap back on. I think a smaller hole would be better not to lose as much product. The other thing is the price, it's a little out of the average persons budget at CA$58🇨🇦 For 30ml.
The PAO is only 6 months as well and at this price I don't want to have it go to waste by expiring. I adore this oil and recommend it to those who want to splurge on a luxurious face oil. Give this 4.75/ 5⭐️
Only deducting.25 for the price & the dropper
https://www.bareluxe.ca/products/bare-essential-elevated-face-oil
Thanks again to Bareluxe for gifting me this beautiful face oil, the name says it all with "elevated "!!
@remedy.for.beauty
🔹click the link to see my Instagram review @remedy.for.beauty🔹
https://www.instagram.com/p/CYdS6N3r2gg/?utm_medium=copy_link
*click the below link for my TikTok video @remedy.for.beauty
https://vm.tiktok.com/ZM8on9nrV/
Thanks I'm so glad you love it!
I agree the packaging isn't quite right. Building a brand during the pandemic had some extra challenges. These vials and their adhesive labels are substitutions that had to be made to ensure recyclability. Future batches and new products should be available in the style and with the look that was originally planned.