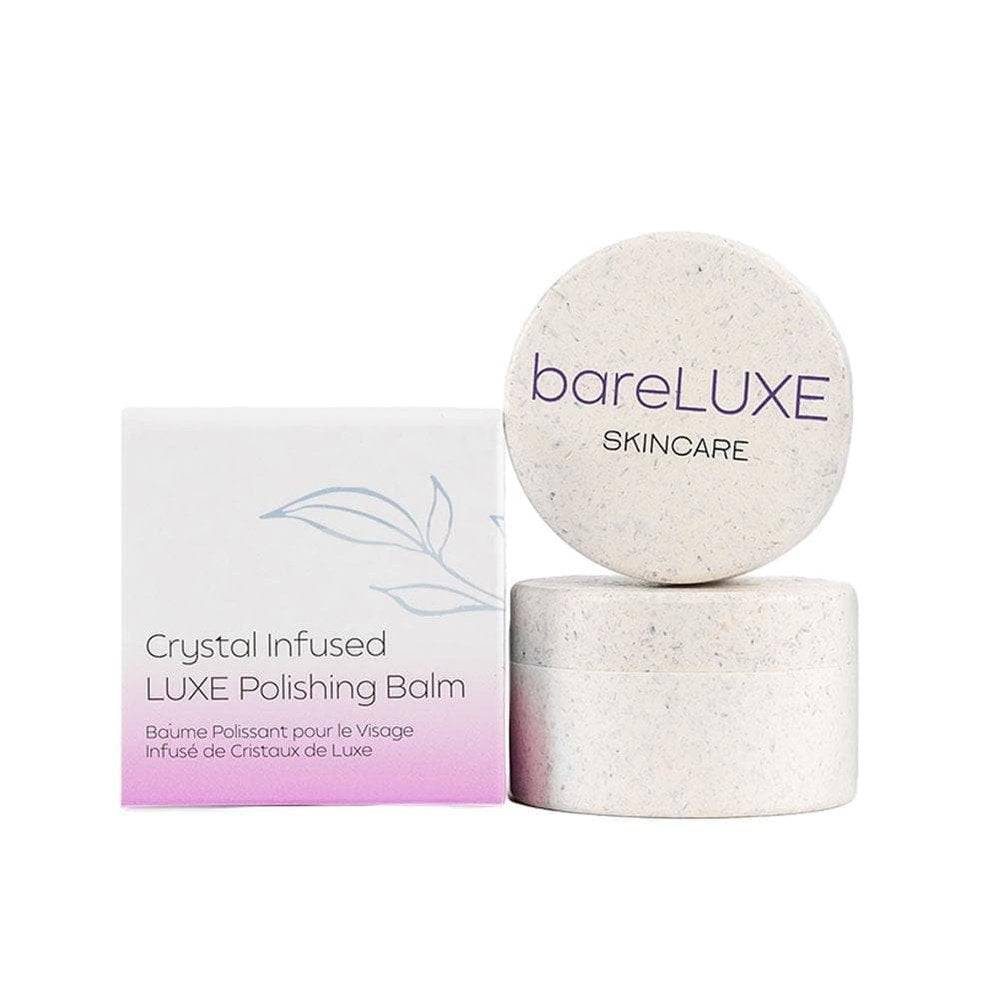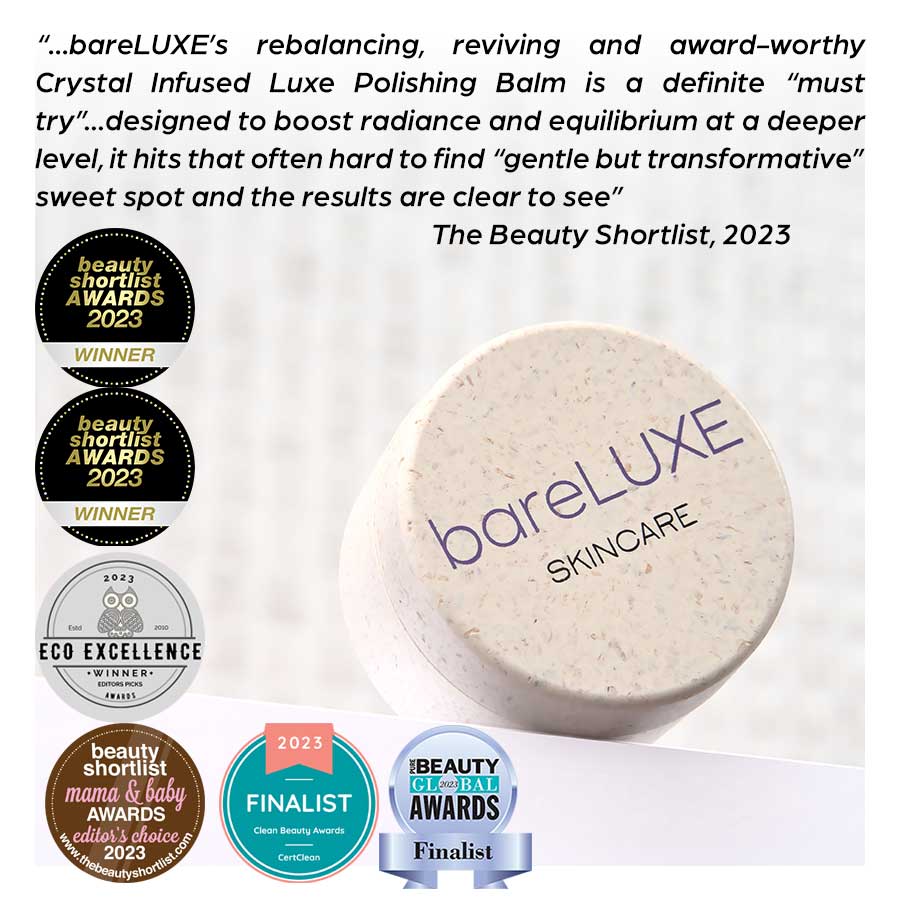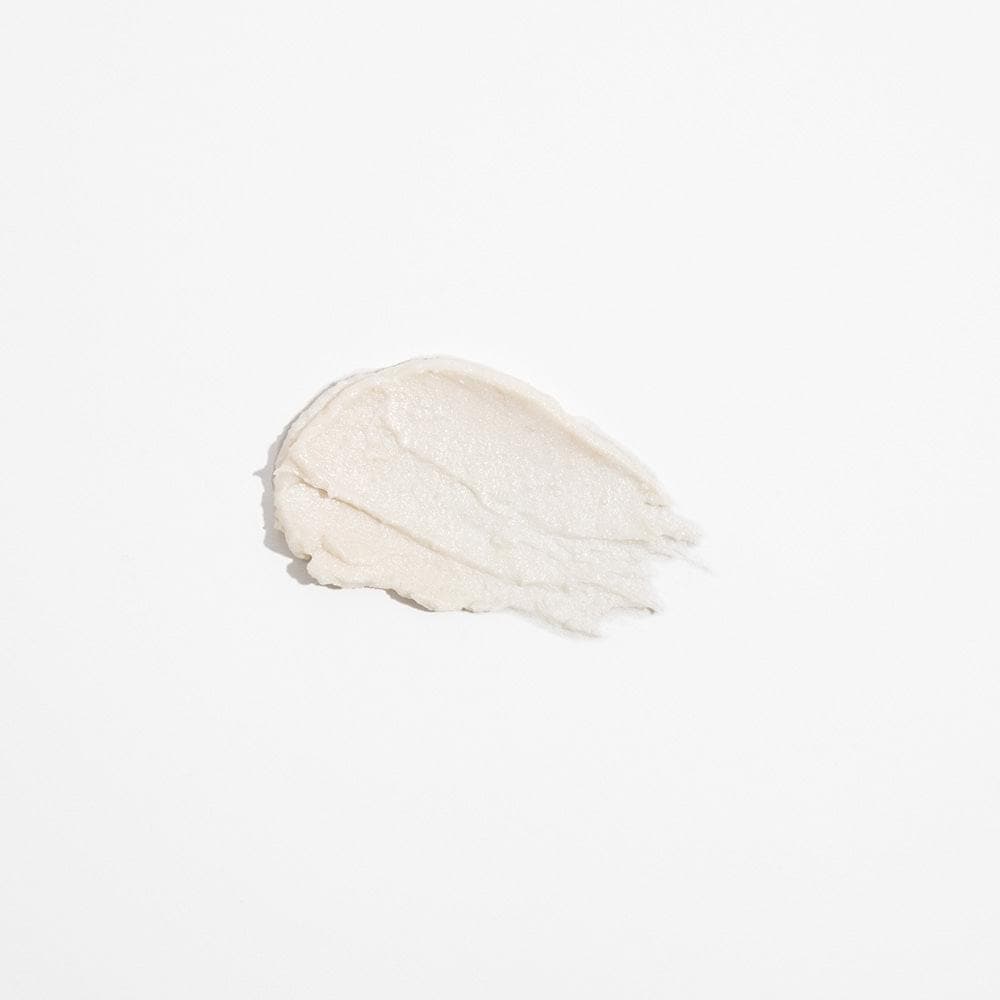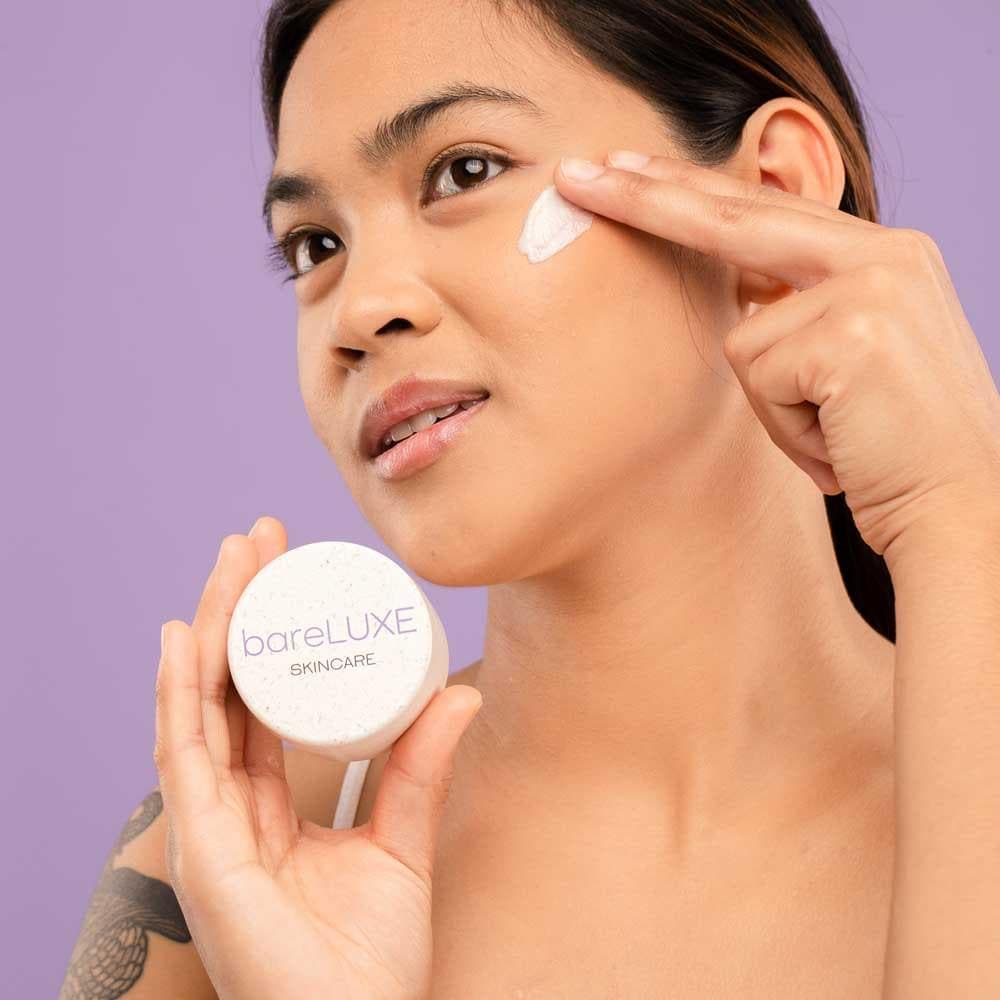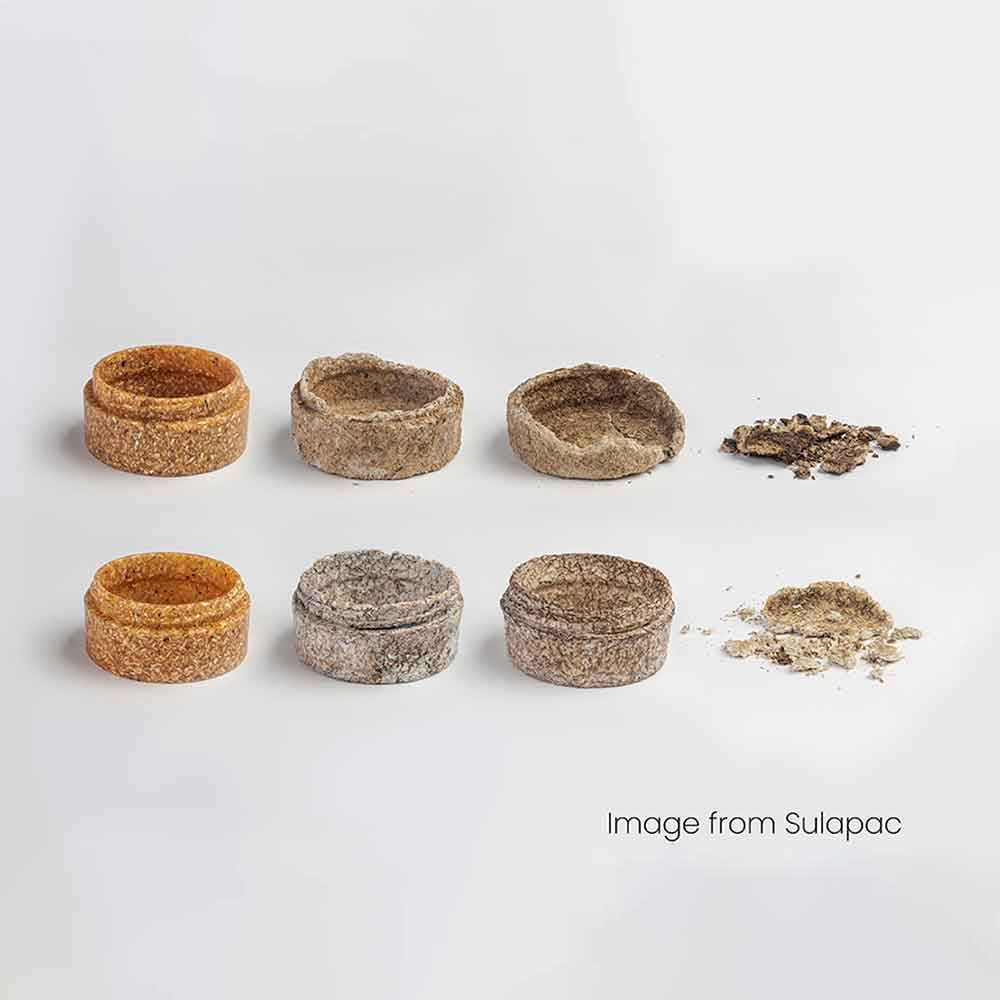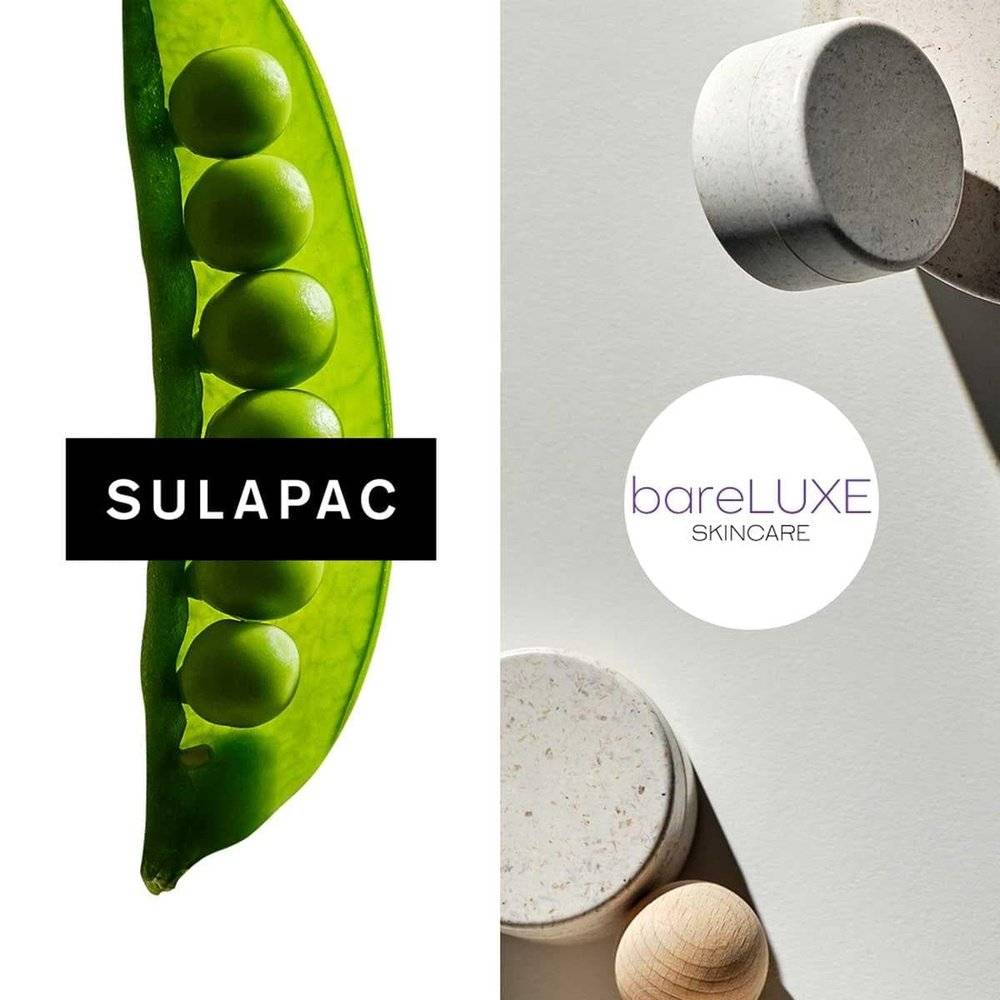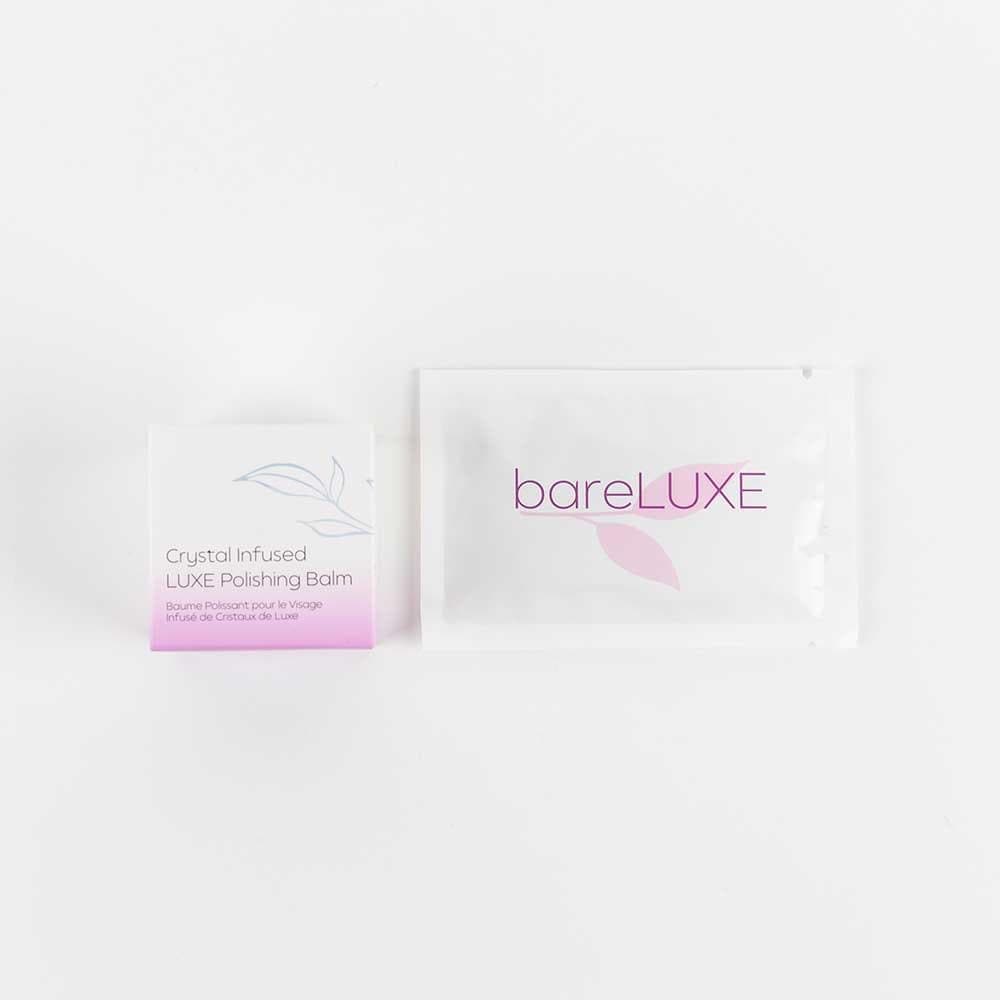 Crystal Infused LUXE Polishing Balm
Experience soft, glowing skin like never before. By combining a face polish with a cleansing balm, your beauty ritual advances to the next level.
Sale price
$75.00
Regular price

Restores 250 cm² of coral reef
The coral reef restoration serves to rebuild crucial coastal ecosystems. You can track your impact after purchase.

Discover our natural face scrub: a gentle, dual-action exfoliating treatment designed to rejuvenate dull, dry skin and improve the appearance of dark spots and uneven tone.
This award-winning, gentle face scrub masterfully blends fruit enzymes and extracts with an innovative micro powder composed of bamboo, amethyst, and rose quartz, effectively eliminating dead cells and impurities, while promoting inner peace, self-love, and overall well-being.
Together, these ingredients attack dullness and dryness, while protecting your delicate skin:
Gentle chemical exfoliation is stimulated by fruit enzymes and extracts.
Physical buffing and polishing occur from the micropowder of bamboo and gemstones.
Skin is protected by the high mineral and silica content of the bamboo and gemstones.
The self-emulsifying, exfoliating cleansing balm protects your natural oils from being stripped.
Crystal-infused products add a new dimension to your routine.
Skin is left soft, moisturized, and without greasy residue. Suitable for all skin types.
Indulge in the transformative power of crystal-infused skincare with our gentle, natural face scrub for a refreshed and glowing complexion.
This balm comes packaged in a jar made from Sulapac® material. Imported from Europe, this innovative biocomposite material is industrially compostable and will fully biodegrade without leaving any permanent microplastics behind. The biodegradation has been tested in the open marine and landfill environments and will occur along the same timeline as natural materials like wood chips and leaves.
Product made in Canada. Ships to Canada and USA.
Ricinus Communis (Castor) Seed Oil*, Butyrospermum Parkii (Shea) Butter, Prunus Dulcis (Sweet Almond) Oil*, Sodium Methyl Cocoyl Taurate, Sambucus Nigra (Elderberry) Fruit Extract, Lauryl Laurate, Helianthus Annuus (Sunflower) Seed Wax, Bambusa Arundinacea (Bamboo) Stem Powder, Vaccinium Myrtillus Fruit/Leaf Extract, Helianthus Annuus (Sunflower) Seed Oil , Sorbitan Laurate, Cetearyl Olivate (and) Sorbitan Olivate, Glyceryl Oleate, Citrus Aurantium Dulcis (Orange) Fruit Extract, Citrus Limon (Lemon) Fruit Extract, Acer Saccharum (Sugar Maple) Extract, Saccharum Officinarum (Sugar Cane) Extract, Prunus Cerasus (Sour Cherry) Seed Oil*, Passiflora Incarnata Seed Oil, Hibiscus Sabdariffa Seed Oil, Adansonia Digitata L. (Baobab) Seed Oil*, Ananas Sativus (Pineapple) Fruit Extract, Lactobacillus/Papaya Fruit Ferment Extract & Carica Papaya (Papaya) Seed Oil, Polyglyceryl-4 Laurate, Dilauryl Citrate, Citrus Paradisi (Grapefruit) Extract, Amethyst Powder, Rose Quartz Powder, Benzyl Alcohol, Salicylic Acid, Glycerin, Sorbic Acid, Cucumis Sativus (Cucumber) Fruit Extract & Mentha Spicata Flower/Leaf/Stem Extract & Geranium Maculatum Extract & Citrus Aurantium Amara (Bitter Orange) Flower Extract, Tocopherol. *Organic
bareLUXE Elevated Face Oils all start with one of our proprietary CoreComplex™ Carrier Oil Blends as a nourishing base. They are elevated into effective and powerful oil serums with high-performance active botanicals and oil-soluble active ingredients.

CoreComplex™ Reveal Blend: Nourishing carrier oil base blend with Baobab, Castor, Hibiscus Seed, Passionfruit Seed, Sweet Almond, and Sour Cherry Kernel oils.
Performance Botanicals:
Bamboo Stem Powder: combined with gemstone powder, gentle physical exfoliation is achieved without micro-lacerations.
Fruit Enzymes: gentle, enzymatic exfoliation achieved with a blend of papaya and pineapple enzymes.
Fruit Extracts: bilberry, sugar cane, sugar maple, orange, and lemon are known for their natural levels of lactic, glycolic, malic, and citric acids.
Instructions:
Use scrub 1-3x per week. Apply to face and wait for 3-10 minutes before gently massaging and rinsing off.
Mode d'emploi: Utilisez le gommage 2 à 3 fois par semaine. Appliquer sur le visage et attendre 3 à 10 minutes avant de masser doucement et de rincer.
Precautions:
Avoid eye contact. Flush eyes thoroughly with clean water and seek medical attention in case of accidental contact with eyes. Discontinue use if irritation.
Précautions : Éviter le contact avec les yeux. Rincer abondamment les yeux à l'eau claire et consulter un médecin en cas de contact accidentel avec les yeux. Cesser l'utilisation en cas d'irritation.
Cautions and Disclaimer: Review ingredients prior to use. Do not use in case of ingredient allergy or known hypersensitivity. Consult a physician prior to using especially if you have nut or other allergies. Do not apply to broken skin or open wounds. Stop use if irritation occurs. External use only. Avoid contact with eyes. Keep out of reach of children. Store in original packaging, in a dry and cool place, away from direct sunlight. Products and statements have not been evaluated by regulatory authorities. This product is not intended to diagnose, treat, cure, or prevent any disease and has not been tested for safety. We encourage all customers to consult a health care professional prior to using any new products.
Brought to you from Europe, this beautiful balm jar (and the adhesive label on the bottom) are exciting steps towards a plastic waste-free future!
Made with Sulapac®. Like nature.
This product comes packaged in a jar made from Sulapac material - a sustainable alternative to conventional plastic. These eco-friendly jars are industrially compostable (EN 13432) and will leave no microplastics behind.
Sulapac® is a patented material innovation for the circular economy. Every step of the value chain, from raw material sourcing to end-of-life, is carefully considered from the sustainability point of view.
This beautiful jar cannot be recycled in the normal (i.e. blue box) pathway. If industrial composting is not available in your community, it's time to start advocating! Biowaste management is lagging severely in North America, and that needs to change.
The bareLUXE solution to this problem is advocacy and partnership building, but change is slow. That's why we have product refills becoming available soon.
(If the jar accidentally ends up in the natural environment, biodegradation has been tested and found to be 48% – 59% in 280 days in the marine environment (30 ºC)(ASTM D6691). Tested according to ASTM 5511 (37 ºC) accelerated biodegradation in the landfill: 68% relative biodegradation in 160 days reached for Sulapac Universal. Scientific testing details can be found here).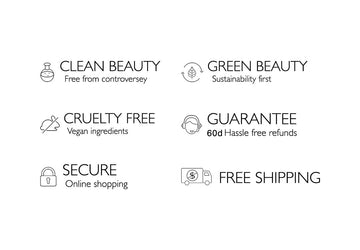 Safe Ingredients. Secure shopping.
60 Day Money-Back Guarantee
Outstanding face cleanser
Loved this product! I started out using it just twice a week and then more often.
Smooth & radiant skin
I love that this cleanses and polishes skin at the same time. It feels luxurious to use. It makes a real difference in the look and feel of my skin too. It is gentle and non-irritating but truly adds radiance and leaves my skin smooth. Even my tinted moisturizer goes on more smoothly.
Such a beautiful product!
This ultra fine Polishing Balm is so gentle, and very moisturising! I love how smooth and brighter my skin looks when using this. It cleanses, polishes, and then leaves my skin so soft! It has a very light citrus scent and is self-emulsifying (needs very little water) and breaks down quickly, without leaving any residue. Love the ingredients, texture and results! 💖💕 So happy I tried it!
Wow!!
This is truly a one of a kind and very unique cleansing balm/polish all in one. I've never seen anything like it and I'm a skincare snob. It does a phenomenal job of cleansing and getting rid of all my makeup, leaving my skin soft and smooth like a babies bottom. Highly recommended!
Absolutely love it
I absolutely love the eco friendly packaging and soft & smooth texture of the balm. It feels gentle without causing any irritation to my sensitive skin. My skin feels soft and while moisturized after each use.
Great Product
I've never used crystal infused skincare and I must say that this was quite the luxurious experience. I did find the physical exfoliation with gemstones and bamboo micropowder to be a bit uncomfortable on dry skin, and so I do lightly dampen my face to reduce this. I love that this product provides both chemical and physical exfoliation. It strips my face of all dead skin and leaves it feeling smooth and moisturized. It has a light lemony scent with a viscous consistency.
An incredibly luxurious exfoliant.
This is the most luxurious exfoliant I have ever used. Both chemical and physical it uses fruit enzymes and micropowder to gently exfoliate the skin leaving it feeling softer, smoother and more radiant. The sweet, fruity scent adds to the sensorial experience giving a spa like experience. The use of oils in this gorgeous exfoliant leaves the skin hydrated but not greasy
This is amazing!!
THIS IS A FANTASTIC EXFOLIATOR!! Every now and then a product will really impress me...this is definitely one of them! The texture is VERY UNIQUE because of the fine balance of exfoliators & soothing oils. There is absolutely no greasy residue, just SOFT HEALTHY SKIN. I love it. I highly recommend this product!
Stop what your doing and pick this up!!!!
This is one of the best exfoliants I've used. It's very gentle of the fruit enzymes end up doing most of the work. What they can't handle the micro powder of the bamboo And gemstones take care of the rest. My skin is so soft and smooth. All the dead skin cells are removed. All the gross icky stuff that ends up on your skin is gone also. My skin is so soft after using this, it blows my mind. And this is gentle enough to use it on a daily basis if needed I use it three times a week, and my face is never felt better, the texture is incredible. It comes with it on spatula which is totally recyclable. I am just blown away with how environmentally conscious this company is. If you are looking for any kind of exfoliants, stop and try this one.