bareLUXE CoreComplex Oil Blends
These are the foundational oils on which bareLUXE™ and all of our products are built.
Tested and redesigned countless times over years, Dr. Heather Smith has perfected each base blend so they target specific skin concerns. These proprietary oils have now been transformed into an entire line of natural skincare products. 
Each CoreComplex™ Oil is a synergistic mixture of carrier oils that complement one another. They are grouped together in ways that make biological sense based on their historical and medicinal uses for specific skin concerns. 
Then, we take each base blend and turn it into a results-based oil serum by matching it with high-performance botanicals and oil-soluble active ingredients.
CoreComplex™ base oil blends are not currently available for individual purchase. They can each be found as a component in our elevated, more active products.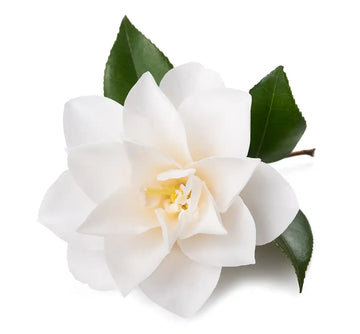 CoreComplex™ bare Essential Blend
These clean ingredients could be accused of being boring - but we strongly disagree! Many are often chosen as a dilution oil, but combining them creates a very soothing, light, and protective mixture. This blend is found in our bare Essential Elevated Face Oil, a face oil for sensitive and irritated skin.      
Camellia Oil: similar to our own natural skin oils, antioxidant, moisturizes, smooths, nourishes.
Grapeseed Oil: antibacterial properties, improves elasticity, contains proanthocyanidin which improves skin tone when used consistently, may help unclog pores by replacing deficient linoleic acid in the skin.
Hempseed Oil: moderates oil production, anti-inflammatory, hydrates and attracts moisture, soothes.
Jojoba Oil: similar to our natural oils, controls sebum production, improves texture, antibacterial properties, potent antioxidant, may support collagen synthesis.
Squalane (plant derived): similar to our natural oils, exceptional hydration particularly in aged skin, antioxidant.
Sunflower Oil: emollient, strong antioxidant, soothes, strengthens protective barrier, relieves temporary redness, often used by those with eczema or for babies.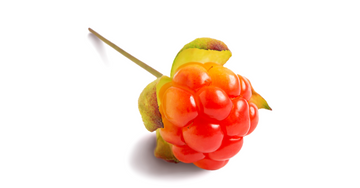 CoreComplex™ Northern Rescue Blend
These oils are native to Northern Europe and North America. Known for their very high antioxidant potency, these hardy plants withstand harsh environmental conditions. This blend can be found in our Northern Rescue Elevated Recovery Oil, a face oil for dry skin.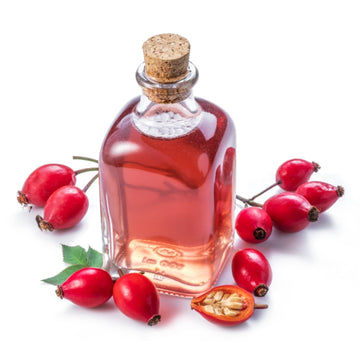 CoreComplex™ Age Support Blend
Whatever your beliefs about aging, supporting your skin through the process is important. These carrier oils were all selected due to their historical uses and their high value as antioxidants, emollients, and natural levels of Vitamin A and E. This blend can be found in our Bakuchiol Age Support Elevated Face Oil, a Bakuchiol oil designed for mature skin.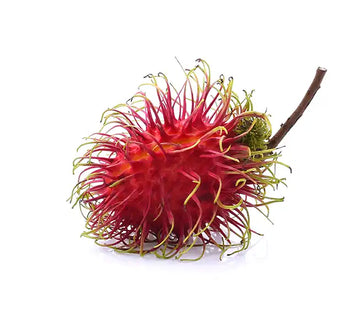 CoreComplex™ Reveal Blend
These are all nourishing oils high in essential fatty acids, vitamins, and minerals. Many were chosen for their natural aroma for our luxurious oil cleanser (coming soon!). They each add something unique to our selection of waterless exfoliating and cleansing products. The first product released that contains the CoreComplex Reveal blend is our Crystal Infused LUXE Polishing Balm.
Baobab Oil: with a life span of over 500 years, the Baobab tree is considered "Tree of Life". Baobab oil is non-greasy and is absorbed quickly. It has a light, nutty scent. It's a multipurpose carrier oil that has significant skin, hair, and nail benefits.
Castor Oil: high in a unique fatty acid, ricinoleic, castor oil has antibacterial and humectant properties. This is a penetrating oil that's favoured for the oil cleansing method due to its natural astringent properties.
Hibiscus Seed Oil: though not a powerful exfoliant, hibiscus has mild astringent properties. This helps boost the brightening and exfoliating power of other botanicals. It also has a gentle, floral scent.
Passionfruit Seed Oil: with a subtle, fruity, and tropical aroma, this powerful antioxidant and has antibacterial properties and is suitable for all skin types. Also known as maracuja oil, it is moisturizing and protective.
Sweet Almond Oil: this is another favourite oil for cleansing due to its light texture and delicate aroma.
Sour Cherry Kernel Oil: this oil has a unique, natural, pleasant scent. It also has naturally astringent properties that help tone the skin and balance your natural oil levels.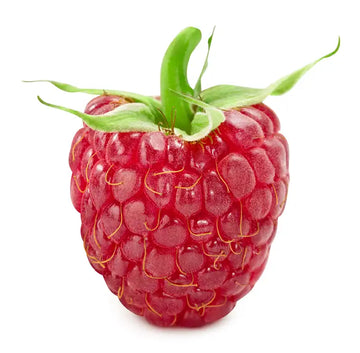 CoreComplex™ Radiant Glow Blend
Renowned for their antioxidant and protective properties, these luxurious oils were all chosen due to their links with skin brightening and protection from environmental and solar stress. This base oil blend is found in our Radiant Glow Elevated Brightening Oil - an award winning serum that targets skin tone and overall complexion. 
Apricot Kernel Oil: antioxidant and antiinflammatory that brightens and fortifies the skin barrier. 
Carrot Essential Oil: very high in beta carotene to act as a natural brightener. 
Evening Primrose Oil: selected for its high levels of GLA and possible association with hormones and prostaglandins. 
Hibiscus Oil: contains a unique fatty acid profile thought to help gently improve natural exfoliation. 
Prickly Pear Oil: luxurious and rare, this oil has been associated with beauty and brightness for centuries. 
Raspberry Seed Oil: high in polyphenols and ellagic acid, powerful antioxidant, enhances SPF (but cannot replace proper sunscreen).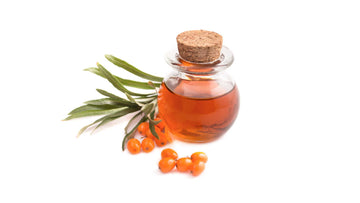 CoreComplex™ Clarity Blend
This mixture of oils each has historical medicinal associations with use for imperfections, blemishes, redness, and superficial irritation. It can be found in our (upcoming) Elevated Clarity Oil.